SEO Specialist
in the Philippines
I am Mike Gil, an expert SEO Specialist based in the Philippines. My primary role encompasses the formulation and implementation of bespoke SEO strategies, aimed at promoting my clients' enterprises and fostering the expansion of their digital brand presence.
Boosting Your Online Visibility Starts Here!
What is an SEO Specialist?
An SEO (Search Engine Optimization) Specialist is a professional who specializes in improving a website's visibility and rankings on search engines like Google, Bing, and Yahoo. They play a crucial role in the digital marketing landscape by employing a range of strategies and tactics to ensure that a website appears prominently in search engine results pages (SERPs) when users search for relevant keywords or phrases.
Moreover, an SEO Specialist is a multifaceted professional who combines technical, analytical, and creative skills to enhance a website's visibility in search engine results. They aim to increase organic (non-paid) traffic to a website, improve its online presence, and ultimately drive business growth by attracting more visitors and potential customers. SEO Specialists are constantly evolving their strategies to keep up with search engine algorithms and user behavior, making their role an essential part of any successful online marketing strategy.
I am your freelance SEO Specialist in the Philippines
I'm an accomplished SEO Specialist with a remarkable journey. My SEO adventure began as a junior WordPress developer. I crafted websites from scratch and fine-tuned them for search engines. It was during this time that I developed a profound passion for SEO.
With an insatiable appetite for knowledge, I embarked on a journey to deepen my SEO expertise. Today, I stand as an expert in the field, equipped with the skills and experience to propel websites to the top of search engine rankings. My dedication and love for SEO have led me to where I am today, a trusted specialist in the world of search engine optimization.
I've devoted my career to being your SEO guide. I combine technical know-how with a creative touch to assist businesses like yours in thriving in the digital world.
Data Detective: Think of me as a detective when it comes to SEO. I dig into data to find useful insights that help us make smart decisions. Every step I take is based on facts, ensuring you get the best value for your efforts.
Staying Updated: The digital world is always changing, and I stay up-to-date with the latest SEO trends and rules. I don't just keep up; I also help shape those changes. Your SEO strategy will always be modern and effective.
Tailor-Made Plans: I believe that one size doesn't fit all in SEO. Your business is unique, and your SEO strategy should be too. I work closely with you to understand your goals and challenges, creating a strategy that fits your needs perfectly.
Ethical Practices: I always do SEO the right way. I don't take shortcuts or use risky tricks. You can trust that your online reputation is in good hands, and I focus on long-term success rather than quick wins.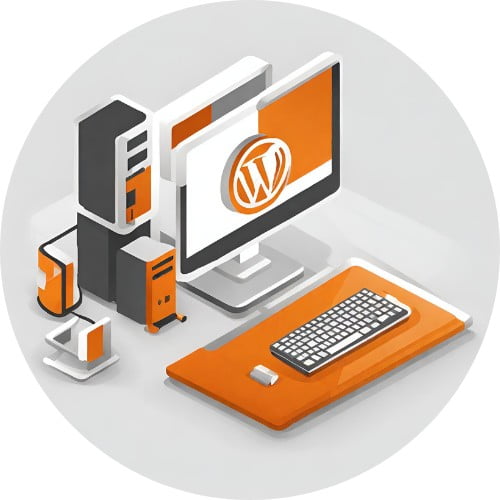 This includes creating, designing, and optimizing websites to ensure they are user-friendly, responsive, and visually appealing.
It involves optimizing various on-page elements, such as content, meta tags, headings, and internal links, to make the page more relevant and user-friendly.
This includes optimizing site speed, ensuring mobile-friendliness, fixing crawl errors, managing sitemaps, and improving website architecture to ensure that search engines can index and rank the site effectively.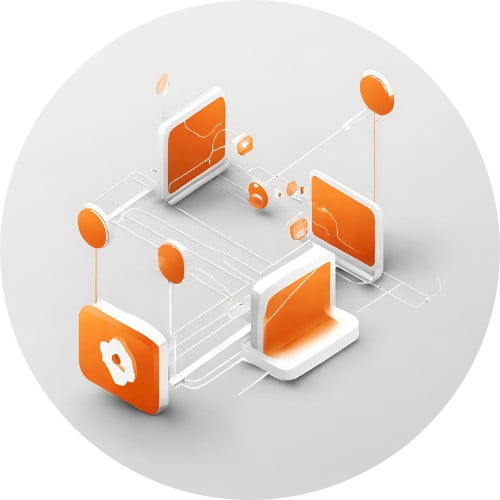 This includes building high-quality backlinks from authoritative websites, online reputation management, and other tactics aimed at increasing a website's authority, trustworthiness, and visibility in search results.
This includes optimizing a website for location-specific keywords, managing online reviews, creating and updating Google Business Profiles, and ensuring that the business's information is accurate and consistent across online directories.
I built WordPress websites from the ground up using Elementor and fine-tuned them for search engines.
I optimized individual pages to improve their search engine rankings and ultimately attract organic traffic.
I improve the technical aspects of the website to improve their performance and search engine rankings.
I build high-quality backlinks from authoritative websites to increase websites' DR and online reputation.
I optimize websites for location-specific keywords to increase businesses' visibility in local SERPs.
Explore the power of effective SEO strategies! Dive into my SEO portfolio and witness firsthand the transformative impact of optimized content, enhanced visibility, and increased organic traffic.
Top Rated SEO Expert in the Philippines
Mike's SEO expertise is unparalleled. He transformed our website's visibility, and we've seen a substantial increase in organic traffic. His personalized approach and clear communication make him a standout SEO specialist.
We were struggling with our online presence until we found Mike. His SEO strategies gave our business the boost it needed. Our keywords rankings improved significantly, and we're now getting more leads than ever. Thanks to Mike, our online success is soaring!
Working with Mike was a game-changer for our e-commerce business. His SEO techniques propelled us to the top of search results, driving more sales and revenue. Mike is not just an SEO specialist but a true partner in our online success. Highly recommended!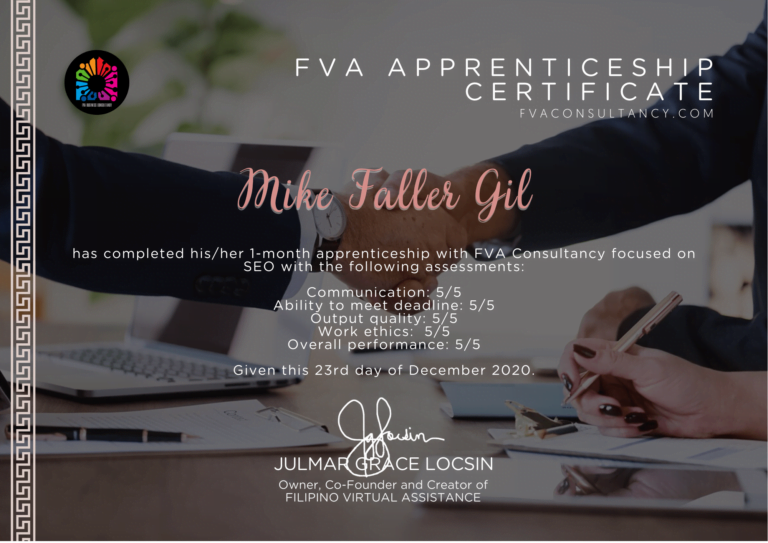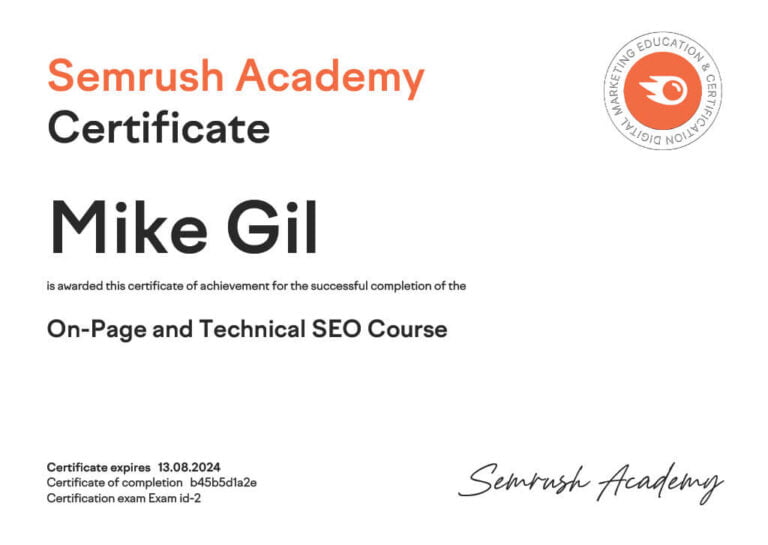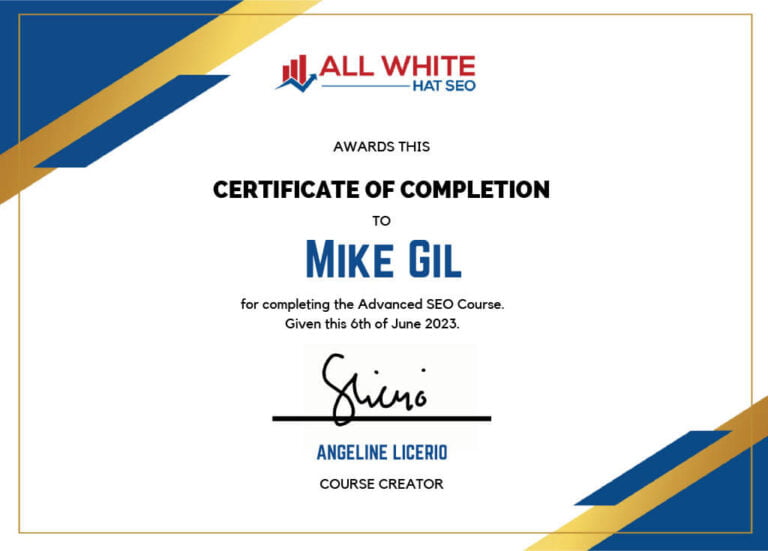 Recent Posts
For additional insights, check out my blog or resources section. I share industry knowledge and thought leadership to keep you informed about the latest trends and best practices.
Hire the Top SEO Expert in the Philippines for Exceptional Results!
In the ever-evolving digital landscape, achieving online success is a top priority for businesses. If you're looking to boost your online presence, there's no better way to do it than by hiring the top SEO specialist in the Philippines. Hiring a top SEO specialist in the Philippines can be a game-changer for your business, bringing in exceptional results that translate into higher revenue and brand recognition.
I'll help you understanding the importance of SEO and how the right specialist can drive exceptional results for your business.
In the competitive world of the internet, visibility is key. The more visible your website is, the more potential customers it can attract. SEO, or Search Engine Optimization, is the practice of enhancing your website's visibility on search engines like Google. Here's why SEO matters:
Unlock Your Online Success
To unlock your online success, you need the expertise of a top SEO specialist in the Philippines. With their in-depth knowledge of search algorithms and local SEO trends, they can tailor strategies to ensure your business shines online. An expert SEO specialist has the knowledge and experience to use these strategies effectively, making your online success a reality.
The Role of an SEO Expert
SEO is a multifaceted field, and a specialist plays a crucial role in shaping your online presence. Let's dive into what an SEO specialist can do for your business:
The Benefits of Hiring a Top SEO Expert in the Philippines
The advantages of enlisting the services of a top SEO specialist in the Philippines are abundant:
Expertise
Time-Saving
Increased Traffic
Improved User Experience
Measurable Results
Expertise
SEO is a dynamic field with constant algorithm updates. A specialist is well-versed in these changes and can adapt your strategy accordingly.
Time-Saving
Increased Traffic
Improved User Experience
Measurable Results
Frequently Asked Questions (FAQs)
Unlocking your online success is not a distant dream; it's achievable with the expertise of the top SEO specialist in the Philippines. By understanding the vital role of SEO, the benefits of hiring a specialist, and the answers to common questions, you're now well-prepared to make an informed decision for your business. With the right SEO specialist, your online success story is just beginning.
Your success is just a click away.
If you're ready to take your online presence within the Philippines to the next level, it's time to take action. Contact SEObyMikeGil today to get started on your SEO journey and dominate the SERPs.